Excellence in beauty, electrolysis, aromatherapy, reflexology, massage, St Tropez and Guinot in Effingham and East/West Horsley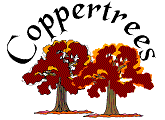 Client Testimonials
From Lucy
I have been a client of Frances' for many years now based on her exceptional expertise, professionalism yet warm and welcoming working style. I primarily see Frances for a regular Guinot Hydradermie facial - a treatment that I would not go anywhere else for. Frances' ability to give my skin just what it needs on each occasion is second to none, as is her facial massage which is out of this world (along with the other types of massage available). I also always feel comfortable to ask Frances for specific beauty and skin advice when required. What I like is that in response to my needs, Frances goes the extra mile to provide tailor-made treatments that often combine different approaches that is hard to find elsewhere. Knowing that I trust Frances with my skin provides me with a lovely sense of ease as I know I am always in safe hands. This together with Frances' flexibility with appointment setting, means that I would thoroughly recommend Frances time and time again.
From Lynne
I have been a client of Frances for over 15 years and always look forward to my treatments. She is always professional, knowledgeable, helpful and is happy to tailor treatments to your individual requirements – I can thoroughly recommend a visit to her salon, you will not be disappointed.
From Sue
I have been visiting Frances since 1997, I have always found her to be conscientious, punctual and very organised. Her salon-at-home is calm, comfortable and relaxing and she offers a wide range of treatments. Frances is always very helpful and willing to discuss which treatments are the most suitable (or not) for her clients; she regularly has interesting special offers appropriate to the time of year and a visit to Coppertrees is always a great pleasure.
As an added bonus Frances also has plenty of off-street parking.
From Kathy
Frances gives lovely relaxing facials in calm and peaceful surroundings. All spotlessly clean!
From Susie
I have been going to Frances O'Reilly for many years now for facials, full body massage,and Indian head massage. Frances immediately puts you at ease, and all the treatments are fabulous! I always come away feeling thoroughly relaxed and pampered. I could not recommend her more highly.
From Jan
I have been visiting Frances three or four times a year for aromatherapy massage. Frances is very professional and provides a warm, welcoming, comfortable and safe environment. She uses carefully selected essential oils, in my case for insomnia, and the whole massage experience is wonderfully relaxing. I highly recommend her.