Hydradermie2 -The Star Treatment. Delight in visible results from your very first treatment with Guinot's exclusive Hydradermie2 Facial. Adapted to your skin type and concerns, this unique innovation enables fast and deep penetration using double ionisation technology combined with active ingredients for exceptional results.
Hydradermie2 Age Logic – The Anti-Ageing Star Treatment. Clinically proven to reduce wrinkle depth by up to 49.5%*, this specially designed anti-ageing Hydradermie2 facial puts extra focus on the eye contour, neck and décolleté for an all-compassing age-defying result. (*Independent Clinical Trial Results)
Hydradermie2 Lift – The Instant Lifting Treatment. The revolutionary Hydradermie2 treatment works to stimulate the facial muscles to deliver visible improvement in tone and definition of the facial contours. In the same way that body muscles are "sculpted" at a gym, this treatment adds a spectacular "lift effect" to your face after just a few sessions.
Hydradermie2 Lift Express – The Express Lift Treatment. For those who are in a hurry and need quick results, this treatment includes cleansing, exfoliation, lymphatic draininage and muscle stimulation restoring a youthful tone to the complexion.
Hydradermie2 Lift Deluxe – The Ultimate Lifting Treatment. A combination of the Hydradermie2 Age Logic and Hydradermie2 Lift for the ultimate lifting effect. Experience immediate contouring results thanks to facial muscle stimulation, firming active ingredients and age-defying techniques.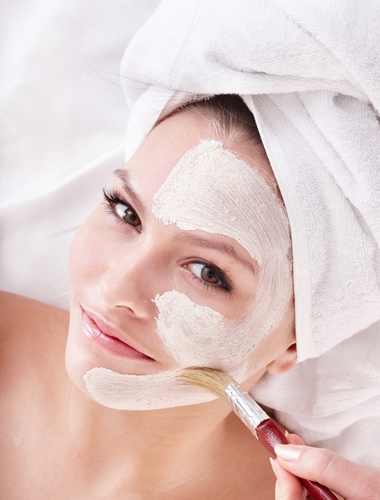 Aromatic Facial – The Beauty Treatment with Essential Oils. Nature has been providing people with healing remedies for over 10,000 years. Guinot also uses natural Essential Oils and Plant Concentrates to create the prescriptive massage oils for the Aromatic Treatment for naturally beautiful skin. Made with tropical plant edtracts, the Essential Oils bring energy directly to the skin and the skin cells.
Liftosome Lifting Facial – The Firming, Lifting Treatment. This treatment focuses on restoring definition, tone and youth to skin showing signs of ageing and fatigue. The gentle heating effects from the ThermoLift Mask helps active ingredients to penetrate deep into the skin leaving the face firm and the skin smooth.
Hydradermie2 Eye Logic – The Eye Contour Repair Treatment. This unique treatment targets signs of ageing and tiredness around the delicate eye area, including fine lines, wrinkles, puffiness and dark circles. Using a combination of machine technology and hands-on massage and an eye mask infused with a concentrated skin repair serum for maximum results.
Prices may be subject to an additional charge to comply with the Government's Covid-19 secure guidelines. Please see my Covid 19 page for further details.
If you're interested in what the celebs think of Guinot, here's a link to a review by Trinny Woodall: