Excellence in beauty, electrolysis, aromatherapy, reflexology, massage, St Tropez and Guinot in Effingham and East/West Horsley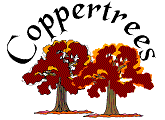 Younger Clients (Teenage Treaments 11-18 years)
Parental consent is required for clients under the age of 16 and they must be accompanied by their parent or guardian.
Treatments are offered to younger clients and are tailored specifically for this age range.
Teenage Facial
A deep cleansing, regulating treatment for teenage skin. Advice will be given on skincare and pH testing of products used by the client is also included (if desired).
Reflexology
This holistic treatment is a firm but gentle massage and manipulation of the feet. It deals with the principle that there are reflex points on the feet which correspond to all parts of the body's glands, organs and structures. It can help benefit conditions such as exam stress, sinus problems (hayfever), hormone imbalance, digestive disorders and lethargy.
Eyebrow Shaping
The brows are carefully measured and shaped to frame the face.
Waxing
A gentle honey wax is used together with unperfumed pre and post waxing lotions. Aftercare advice is provided.
| | |
| --- | --- |
| Half Leg (ankle to knee) | £14.00 |
| Full Leg (ankle to thigh) | £27.00 |
Ear Piercing
The Studex Disposable Cartridge system approved by the Local Authority is used. Free studs, aftercare lotion and written aftercare advice are provided.
Covid-19 Surcharge
Prices may be subject to an additional charge to comply with the Government's Covid-19 secure guidelines. Please see my Covid 19 page for further details.