Excellence in beauty, electrolysis, aromatherapy, reflexology, massage, St Tropez and Guinot in Effingham and East/West Horsley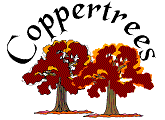 Privacy Policy
I take my clients' privacy very seriously, and will do everything I can to protect it. I will never share your data with any third parties for marketing or any other similar purposes. No personal data is processed by any external company, or held on anyone else's servers.
I will only collect, store and use your personal information to support and enhance my relationship with you. If you choose to contact me, I will keep your contact details secure, and treat any contact with the highest level of confidentiality. I will always seek your permission to contact you for my own business purposes.
Please be aware that if you send me any sensitive medical or health information I will only hold and use this if we proceed to treatment. If we do not proceed to treatment I will erase this information.
You can browse my website without telling me who you are or revealing any personal information about yourself.
If you have any concerns about this policy, or would like a full copy of my GDPR Policy, please feel free to contact me.