Excellence in beauty, electrolysis, aromatherapy, reflexology, massage, St Tropez and Guinot in Effingham and East/West Horsley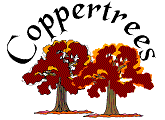 My Terms and Conditions of Business
Gift Vouchers
Gift vouchers may be purchased and are valid for a period of six months from the date of issue.
Appointments
Treatments and consultations are by appointment only as I work on a one-to-one basis. For this reason personal callers without an appointment are discouraged. Please arrive on time for your appointment and no earlier as I may still be with a client or setting up. However, if you are early you are welcome to wait in your car.
After your treatment (and rest time when appropriate) you are kindly requested to leave promptly. This is to allow for hygiene procedures, as dictated by the Environmental Health Officer, to be carried out between clients. An occasional 10 minute 'over-run' is allowed for; further extra time is charged pro-rata.
Unless being treated, please do not bring children with you in order to comply with health and safety regulations.
Cancellation of Appointments
My cancellation requirement is essential due to the high demand for treatments. This is based on a minimum of 24 hours notice in order to avoid incurring a cancellation fee of 50% of the total cost of the treatment booked. If you need to cancel or change a Monday appointment, I would prefer to be informed no later than the previous Saturday, which gives me time to contact clients on my waiting list. Missed appointments will be charged for in full. Charges do not apply for late cancellation for Covid-19 related reasons.
Business Hours
My business hours are by arrangement until further notice. Please see my Covid 19 page for further details.
I do not normally work on Saturday, Sunday or on Bank Holidays and therefore it is not possible for you to contact me on those days. While I am working, a telephone answering service is in operation and you may leave a message between the hours of 8 am to 8 pm, Monday to Saturday. (Note: Business hours may be subject to change)
Car Parking
I have ample off-road car parking. You are kindly requested to park in the drive without blocking the entrance to allow access for the next client after you. Please do not park in the road as this causes access problems for my neighbours across the road.
Methods of Payment
Due to rising bank charges I'm afraid I can only accept cheques for treatment bills over £20.
Thank you.