Excellence in beauty, electrolysis, aromatherapy, reflexology, massage, St Tropez and Guinot in Effingham and East/West Horsley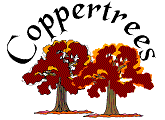 Treatment Courses
Treatment courses are offered for all treatments and offer great value for money. They may be purchased as a course of six treatments for the price of five.
Terms and Conditions
A treatment course is valid for a period of six months from the date of issue and any treatments not completed in that time will be forfeit.
The treatment course is non-transferable to any other person and may not be exchanged for any other treatment.
My normal cancellation policy applies i.e. I require a minimum of 24 hours notice to cancel an appointment. If you need to cancel or change a Monday appointment, or for a Tuesday following a Bank Holiday Monday, please inform me no later than the previous Saturday.
Missed appointments will automatically forfeit the treatment booked.