Excellence in beauty, electrolysis, aromatherapy, reflexology, massage, St Tropez and Guinot in Effingham and East/West Horsley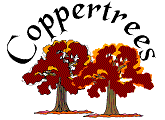 Nutrition
I believe that a healthy diet is important for achieving and maintaining good health. It enhances well being and can reduce the risk of developing a number of diseases including diabetes, heart disease, osteoporosis and cancer.
It is believed that the food you eat has a direct link to how you think, feel and perform. It can also affect your energy levels during the day and the quality of sleep you achieve at night.
A healthy diet can help you to:
Protect against ill health

I

mprove stress levels
Lose and/or maintain a healthy weight
Lead an active lifestyle
Improve energy levels
I hold a Diploma in Diet and Nutrition and I offer practical dietary advice that can easily be incorporated into your daily life.
Consultation
Before your consultation you will be requested to complete and return a confidential questionnaire to me. At your consultation we will discuss your medical history, lifestyle, food diary and goals. I will prepare a food plan and nutritional advice sheet, following this consultation, which will be forwarded to you.