Excellence in beauty, electrolysis, aromatherapy, reflexology, massage, St Tropez and Guinot in Effingham and East/West Horsley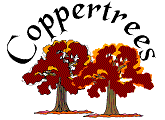 Rejuve - A Natural Lifting Facial
Restore your youthful glow
I want to tell you about one of my wonderful facial treatments in the run up to the festive season.
Rejuve is a blissful facial treatment using oils and creams to stimulate and reinvigorate. It combines gentle fingertip movements with lifting massage. The tiny, gentle movements release facial tension by working on connective tissue and incorporating lymphatic drainage movements. It helps to plump cheeks and lift the jawline by softening facial muscles.
This facial treatment is deeply relaxing and a soporific experience leading to an almost Zen-like state of relaxation.
A luxurious lifting cream is applied to finish this heavenly treatment.
Ideal for a pre-party skin boost or for total relaxation in the build up to the festive season.