Excellence in beauty, electrolysis, aromatherapy, reflexology, massage, St Tropez and Guinot in Effingham and East/West Horsley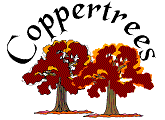 Electrolysis is a progressive method of permanent hair removal. Initially, a course of treatment is recommended so that improvements can be seen quickly. Thereafter, the number of treatments required will vary from client to client.
What is the normal growth cycle of hair?
Hairs have different cycles of growth and following active growing periods the hairs go into an indefinite dormant stage. Replacement hairs can appear anywhere between 3 to 12 months. It should be noted that replacement hairs from dormant hair follicles should not be mistaken as regrowth from treated hair follicles.
What are the stages of hair growth?
There are 3 phases of hair growth the active stage (Anagen), the regression stage (Catagen) and the resting stage (Telogen). Electrolysis works by treating hairs in the active or Anagen stage of growth.
How does electrolysis work?
Using a short wave diathermy probe the hair is treated with a very quick electric current directed to the root destroying the growth tissue so that the hair may be easily removed. There will be some discomfort during the treatment and the area treated will be slightly red for a short time afterwards.
Sterex sterile disposable needles are used for each client. Detailed instructions on how to care for the area(s) treated will be provided.
It should be noted that electrolysis will not always be successful on a person suffering from an underlying medical condition, is taking prescribed medication or suffering from hormonal difficulties. Other temporary methods of hair removal previously employed e.g. plucking (which distorts the hair follicle) may prolong or render electrolysis treatment less successful.
Prices
Prices may be subject to an additional charge to comply with the Government's Covid-19 secure guidelines. Please see my Covid 19 page for further details.
First treatment (including patch test and consultation)
Subsequent treatments (hands on)