Excellence in beauty, electrolysis, aromatherapy, reflexology, massage, St Tropez and Guinot in Effingham and East/West Horsley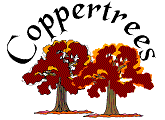 Covid 19
I hope you and your loved ones are keeping well and safe during these extraordinarily challenging times.
Unfortunately my business remains temporarily closed, but I am working towards a re-opening date when I have everything in place to comply with government and professional body (BABTAC) guidelines. My reopening date will also depend on availability of the appropriate PPE.
I hope to get back to work in the near future. However, there will inevitably be a few changes when I reopen for business. All of our safety is of paramount importance. I have always maintained a high level of cross infection control. My practices and client protocols will be adjusted in line with the advice and guidance of government and from my professional body. My Covid-19 Secure Notice is set out below.
At the moment the range of treatments I am allowed to offer is restricted. Please contact me to find out whether a given treatment is available at this time.
Please note that due to the Government's Covid-19 secure guidelines I will have to use a large amount of PPE, and undertake substantial additional cleaning and laundry activities. I reserve the right to charge an extra fee of £5 per treatment as long as this is necessary.
During lockdown I have been supporting friends and neighbours where possible, and I have kept myself busy with on-line training courses and extensive preparations for re-opening my business.
As soon as I know more I will update this page with further information and I will be contacting all my clients by email, post and telephone.
Please take care and keep in touch with me until I see you all again.
With love and best wishes.
Covid-19 Secure Notice
I confirm that I have complied with the Government's guidance on managing the risk of COVID-19
FIVE STEPS TO SAFER WORKING TOGETHER
I have carried out a COVID-19 risk assessment and share it with my clients
I have cleaning, handwashing and hygiene procedures in place in accordance with the Government's COVID-19 secure guidelines
I am taking all reasonable steps to protect my clients and myself in accordance with the Government's COVID-19 secure guidelines
I am taking all reasonable steps to maintain a safe distance when possible in the workplace
Where it is not possible to keep a distance during client treatment(s) I am doing everything practical to manage transmission risk in accordance with the Government's COVID-19 secure guidelines
If you would like further information on my clinical hygiene, infection control and client protocols, then please contact me.
Clinical Hygiene and Infection Control
In support of my preparations for reopening I have completed training courses on up to date COVID-19 clinical hygiene and infection control.