Excellence in beauty, electrolysis, aromatherapy, reflexology, massage, St Tropez and Guinot in Effingham and East/West Horsley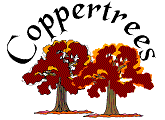 More About Electrolysis
If you have unwanted hair I can treat this common problem with electrolysis which is a progressive but permanent solution.
Unwanted hair affects around 80% of women and many women resort to using time consuming temporary methods of hair removal. Electrolysis is the only permanent method of hair removal.
What is Electrolysis and how does it work?
Electrolysis has been around since the 1870s and was first used by the medical profession.
Using a short wave diathermy probe the hair root is treated so that the hair may be easily removed.
Repeated treatments prevent the hair from growing back.
What Happens at your First Appointment
You will have a consultation.
Your treatment plan will be discussed.
You will have the opportunity to ask questions and experience the treatment.
Professionalism and Hygiene
I am a highly trained Electrologist who has undergone in-depth training in the theoretical and practical aspects of electrolysis.
Sterex and Ballet disposable probes are always used.
Each probe is individually packed in a sterile pack which will always be opened in front of you.
A new, sterile probe is used for every client for each treatment.
Treatments
Initially, a course of treatment is recommended so that improvements can be seen quickly.  Thereafter, the number of treatments required will vary from client to client.
There will be some discomfort during the treatment and the area treated will be slightly red for a short time afterwards.
Aftercare
Detailed instructions on how to care for the area(s) treated will be provided.