Excellence in beauty, electrolysis, aromatherapy, reflexology, massage, St Tropez and Guinot in Effingham and East/West Horsley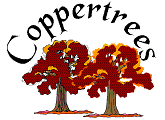 Hypnomassage - Enjoy the benefits of deeper relaxation through the use of gentle narrative in tandem with therapeutic massage.
Stress Therapy Massage - Using remedial massage techniques to reduce tension in the spine, upper back, shoulders and scalp.
Guinot Tip-Top Spa Treatment - A luxurious body treatment. Gentle exfoliation of the body is followed by a full body massage using different products for specific areas and problems.
Deep Exfoliating Back Treatment - This treatment freshens, invigorates and deeply cleanses the back leaving the skin clearer, softer and brighter. The back is cleansed followed by exfoliation, steam, extraction and mask.
St Tropez Self-Tanning Treatment - Includes full body exfoliation and the application of a safe and effective tan.